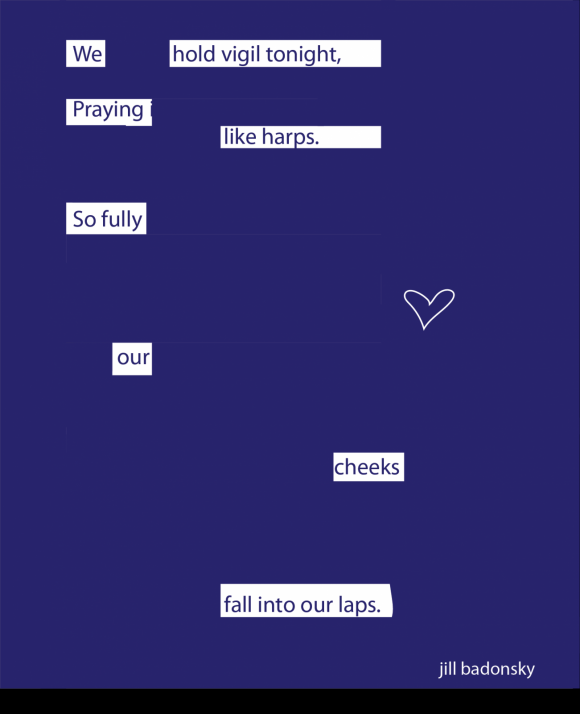 Writer, Henry James said "It is by detecting patterns and meanings in our experiences that we become artists."
I've been detecting poetic meaning in unlikely places lately. When I'm feeling stuck creatively in any pursuit, I find poems by blocking out existing texts and leaving what's left as a poem I never would have discovered otherwise.
It stokes the embers of my poetic soul without having to start with a blank page (mind). Found poetry, the literary equivalent of a collage, is often made from newspaper articles,  graffiti, speeches, letters, or pages in books.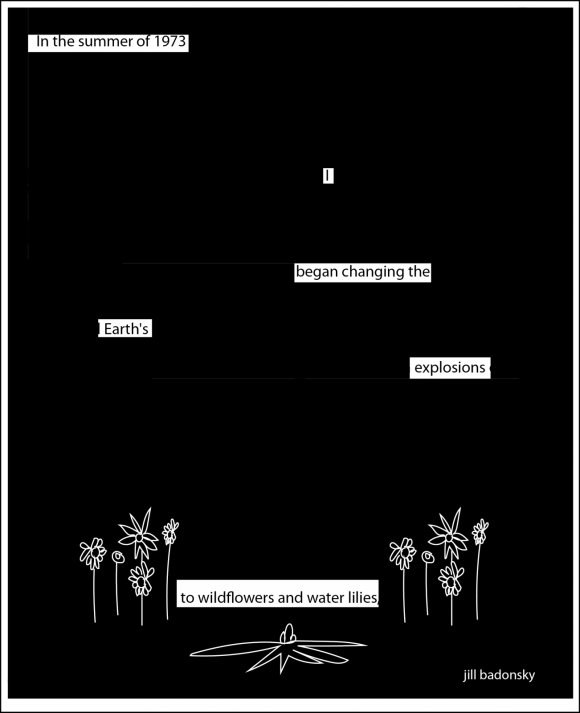 I've been finding them in on-line science articles and art reviews. I made it a dailyish habit in my current Finding Uber Bliss class so for the last several days, I've fed my poetic self with these crazy little verses that lay hidden until I take the rectangle tool in my Adobe Illustrator and block out everything that isn't a poem. I don't add or change the order of the text, that's what make it a challenge and often those limits save the quality of what comes out. Brevity in poetry can be more powerful than length at least when I write them. 
Classically people use a hard copy of a book or document and black out all the words they don't want with a marker.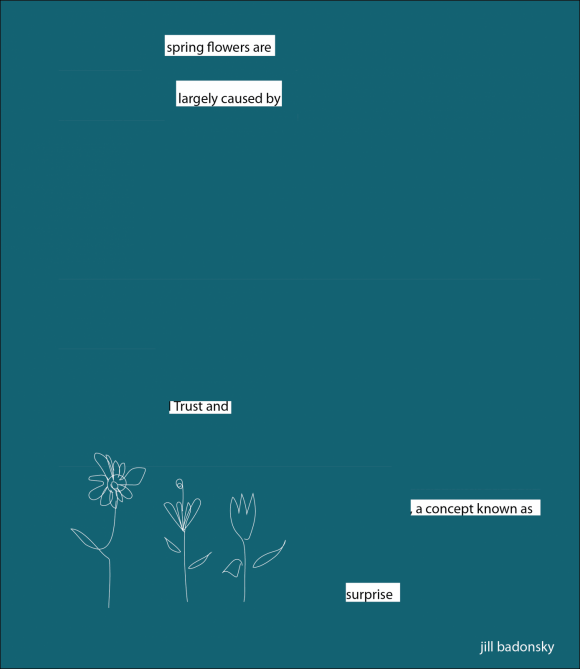 Here is a quote often attributed to Michelangelo when asked if it was difficult to sculpt David: "It is easy. You just chip away the stone that doesn't look like David." It was later debunked that he said it, but I still like the concept because that's what sculptors do and found poetry is a little like sculpture.
Found poetry is also referred as "black-out" poetry by some, including creativity guru,  Austin Kleon. But "found poetry," which is similar, is
traced back to the 1920s, when the Dada movement was first emerging, followed quickly by Surrealism. I call it therapy and am addicted. 
Thanks for being a subscriber!

FOUND WORKSHOPS 
THE MUSE IN WINTER, TAOS
The Muse in Winter
retreat in Taos, New Mexico  happens for the 12th year this coming February 4-8, 2023. 
 Seems a little crazy to think about sitting around a fireplace in winter while we are still in the dog days of summer, but my mind is already traveling to the next nurturing and creative gig at the Mabel Dodge Luhan House. We sit around the fire making art, writing, and sharing.  And meal times are spent in awe of Sophia's 3 course gourmet meals as well as laughing and making friendships that last for years.
All during an immersion in creative exercises even the intimidated introvert loves... A private concert with original songs from Kate Mann and Mark Dudrow, yoga classes, and an evening salon make this one of the highlights of my year. I love that people come back four and five times but if you haven't been, you're always welcome.