Dear Friend,
 In addition to wanting to be a super-hero when I was a child, rock star was also on the trajectory. The two work well together, especially if you have back-up singers that can double as hero-side-kicks. 
 In my imagination there would be an audience of adoring fans, a bass player I fall in love with, and really cool sequined Bermuda shorts with matching cap (geek DNA). 
 But I failed after only one guitar lesson. I quit because playing like a rock star didn't happen quickly and easily.  I thought I just wasn't good at guitar, but really, I wasn't good at perseverance, patience and tolerance of my crappy playing. Perseverance, patience and tolerance are the superhero-superstars of the wildly successful creative person.  Crappy playing at the beginning is a requirement of being a rock star - or anyone creative.
Ever give up on something because you weren't immediately good at it?
Ever NOT EVEN attempt something because you didn't think you'd be good at it, or because you tried it and you weren't immediately a natural? 
Human figure drawing? Singing? Archery? Writing fiction? Ever have a hard time getting back to something because you used to be good but now need some practice?
 When I hear friends say, "I'm just not good at art .. or writing," I have to bite my lip. Nah, just kidding, I'm unable to be quiet. I start blubbering excitedly about the stuff I'm writing here, but unless people are ready or passionate, they can't hear it and I just piss them off.
 Not trying something because you're afraid you won't be good or quitting on the first or second try are the ingredients of one of the biggest creative blocks in the universe. 

***It's called DELUSIONAL THINKING.***
  To think you CAN be immediately good at drawing, playing a musical instrument, painting, writing, really anything is UNREALISTIC.  Yes, a handful of people have a KNACK for things, but the majority of people must practice to get better. AND THEY PRACTICE A LOT and endure through the parts where they suck. 
 And yes, I'm speaking LOUDLY in caps because I know you can be happier if you add more creative meaning to your life. After all, I'm a Creative Freedom Fighter (who plays the ukulele with acute mediocrity). So in a way, I'm a rockstar superhero (without dry cleaning bills for capes or sequined Bermuda shorts.)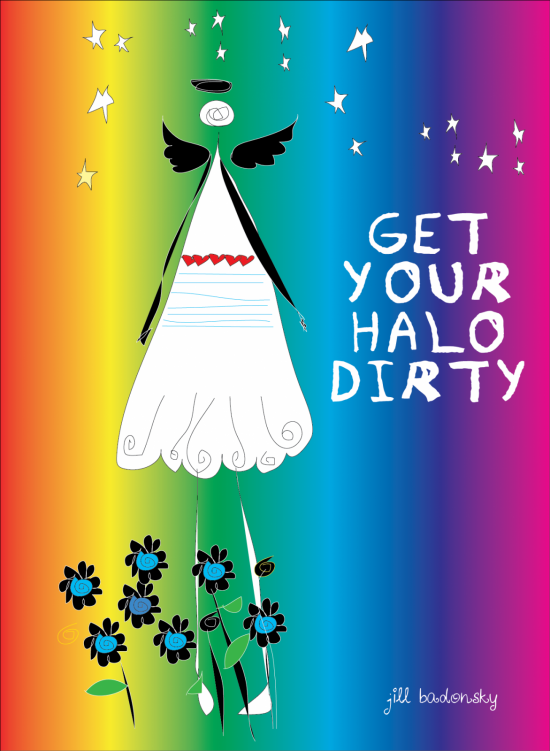 STRENGTHEN YOUR
"TOLERANCE"  MUSCLE
To be good at anything in the creative realm you must be able to accept that you're not instantly perfect or even kinda good. If you don't have a tolerance muscle, your mission if you choose to answer your creative call, is to build it before you build the skill you are trying to cultivate.
You need tolerance as someone who may be competent at many things - your work, your role in your family, Words with Friends, a talent you may cultivated - but as you endeavor to try something new, you will come up against your inability to translate an idea to reality fear that you're wasting your time, comparing yourself to others, etc.
This is part of the creative process and enduring these feelings is the only way you will get better.
I purposely took up the ukulele with the intention to learn to strengthen my toleration muscle; specifically to tolerate myself being bad at playing the ukulele before I got a little better, because I know once this muscle is there, I will be able to use it for exploring avenues I would not let myself explore otherwise.
What I didn't count on was how once I practiced, the feeling of triumph over the urge to quit was just as exciting as starting to sound good as I played Irving Berlin's Blue Skies on the ukulele.

 Cultivating Toleration
1. Be Realistic about Toleration
Don't expect to be 100% tolerant at the start. Try for 5% more tolerant, no need to be perfect at toleration either. Or ask yourself: What would it feel like to be one of those people who is patient and accepting of the awkward part at the beginning of a creative process? Just ask, your subconscious
software will work on the answer while you're daydreaming about chocolate.
 2. Breathe and Belong
When you feel the urge to reject doing something creative or quit when you're disgusted with what you've done, feel yourself as a part of the huge creative community that feels the exact same way, but be in the 15% that stays because you know this is just a part of the process. And breathe.
 3. Practice Relentlessly
I know you've heard it a thousand times before, but it's true… hard work pays off. If you want to be good, you have to practice, practice, practice. ~Ray Bradbury
 4. Credit
Acknowledge yourself for staying true to your creative call when you do.
Celebrate by dancing around the living room. Try not to knock over the
expensive candle holder.
Last Month: